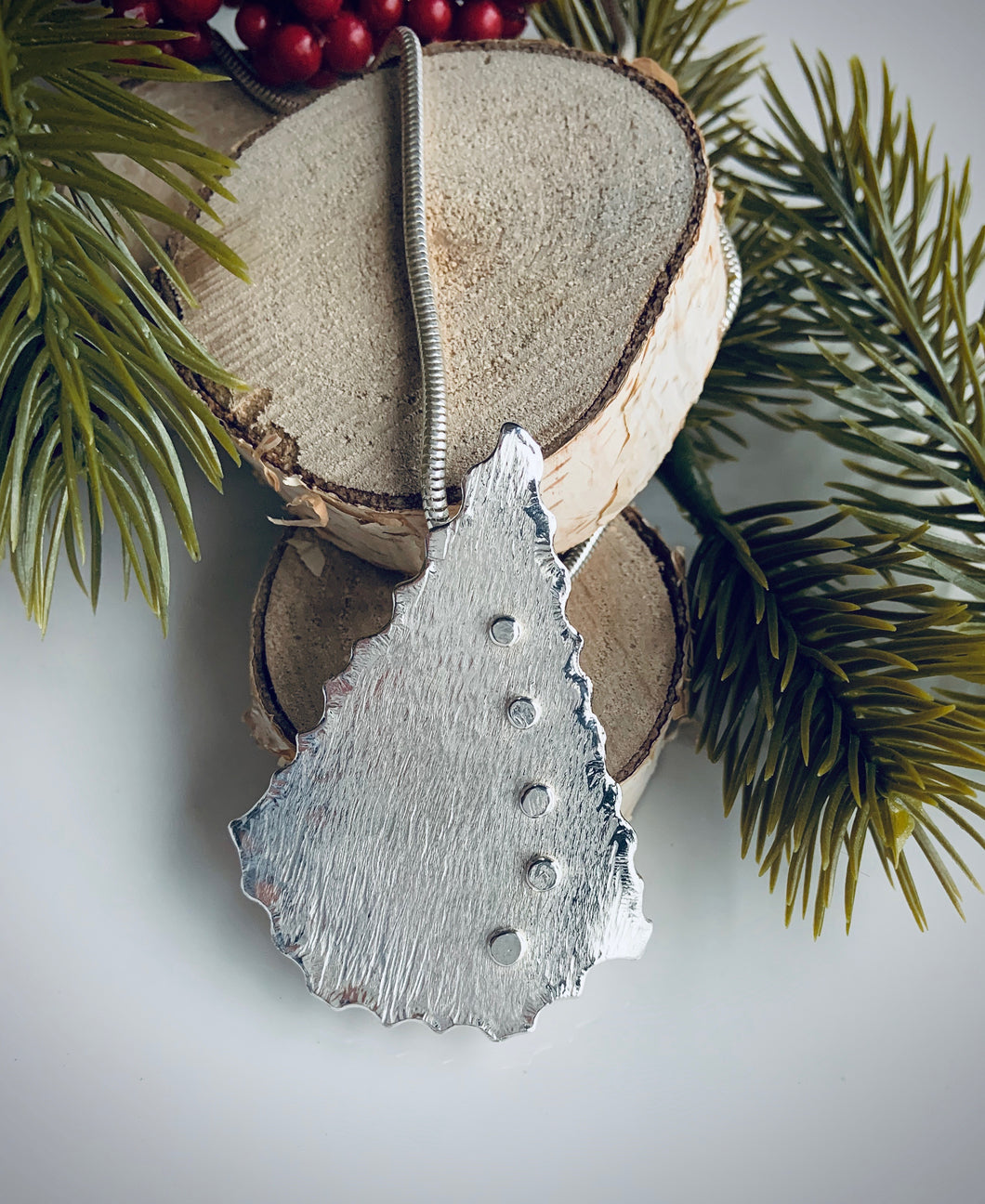 Christmas Wishes Sterling Silver Pendant
Regular price $199.00 Sale
"Christmas Wishes" -Do you know that person that LOVES Christmas so much that they cannot wait to take out their Christmas themed clothing and decorations? This is the perfect gift for that person. Inspired by the Christmas Spirit, handmade, and one of a kind.
Also, this piece made me think of my daughter Ella. Her love for Christmas and excitement reminds me of myself when I was her age. There's nothing more exciting than the love and spirit around Christmas.
Made with .925 Sterling Silver.